Dog Suitability
Yes I am:
Here are some questions to ask yourself before your dog joins the Happy Camper family. You should be able to answer yes to the following questions. This ensures all our campers are safe and suitable playmates for eachother.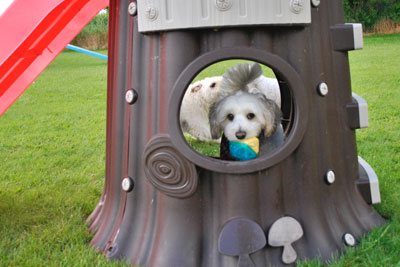 My vaccinations and kennel cough (all annual) are up-to-date. It has been at least 2 weeks since I received them.
Spayed/Neutered or will be when I am old enough (6-9 months).
Friendly and social. Comfortable around new people and pets.
Not dominant. I know how to play nice and when to stop.
Not suffering badly with separation anxiety.
Housebroken and trained or being trained at home/professionally.
Not too noisy. I don't bark or whine that often.
Shy or excited at first but I will settle in.
Not an easily excitable, boisterous or strong dog.
Not a risk to myself or others. I can't jump fences, open doors, etc.
Not suffering from chronic conditions that require specialist care.
Quiet at night when I have my own bed.
Respectful of my and others property.
A small-medium size dog.