Doggy Day Care
Play the Day Away!
Doggy Day Care is a great option whether your pooch needs to get out every day or just occasionally. It is daytime care for dogs while their parents are working or just out for the day. Pups left home alone don't get as much exercise as we'd like. They can get anxious and lonely. Leading to excessive barking, house training interruptions and destructive behaviours. Happy Camper's daycare service is a hugely beneficial addition to your dogs routine, for both you, and your furry family member.
Your dog will be provided dog and human interaction at dog day care. Thus improving their socialisation skills with other dogs and people. Our grounds have plenty of space for all our canine campers to zoom around and get some fresh air. Perfect for hyper-active dogs that need to burn off excess energy during the day.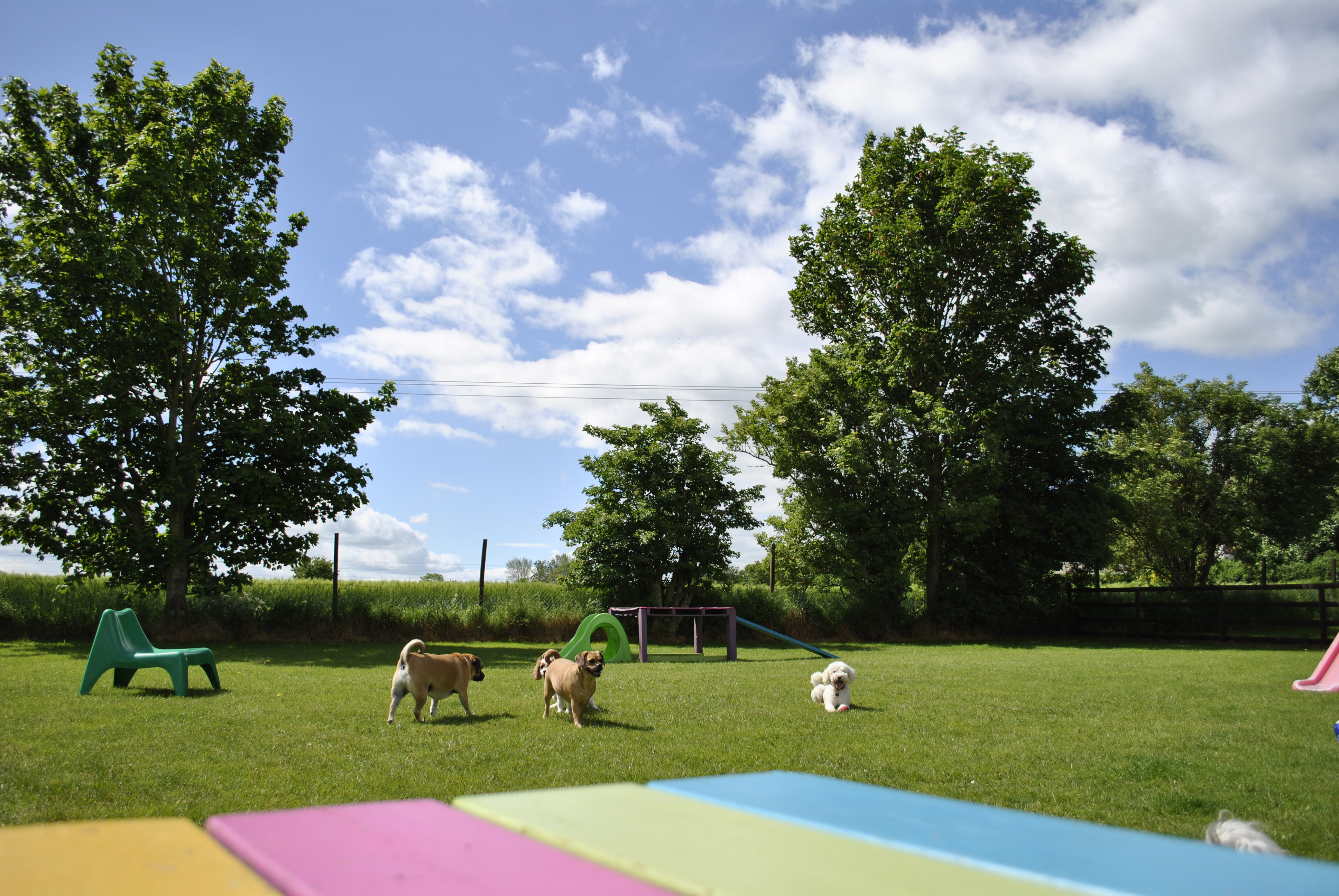 Doggy Day Care Services
Daycare dogs are put into playgroups, and introduced to canine companions that will suit their energy levels, size and temperament. Each day is planned with group activities as well as one-on-one interaction and rest time. Your pup will come home all tuckered out.
More Than Dog Sitting
Doggy Day Care for dogs is much the same as a creche for kids. It's a safe space for your dog to stay, play, and learn while you're away. Day care goes a step further than pet sitting. An in-house pet sitter can be difficult to organise, expensive and it involves someone coming into your home. As well as that, your dog will miss out on the mental-stimulation, and socialization benefits provided by our day care service.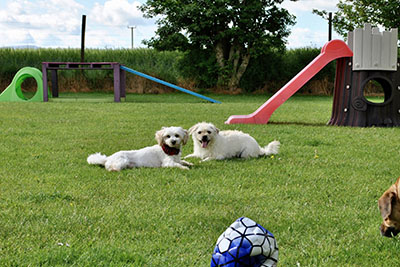 Doggy Day Care Benefits
Healthier happier dog.
Exercise & weight management.
Improves behaviour.
Relieve separation anxiety.
Improve dog and human interaction skills.
Perfect for busy schedules.
Love and attention for your dog.
Say hi to our exisiting daycare members on our facebook page and follow us on Instagram to see what they get up to all day.
Pricing Info
| | |
| --- | --- |
| Doggy Day Care Services | Price |
| Trial Day | Free |
| Dog Day Care | €19 |
Trial Day
Before we enroll a new camper into doggie day care we provide a free trial day. This is an important step to ensure your dog is of a suitable temperament and will fit in well with the rest of the gang. The safety and happiness of all of our guests is our highest priority.